Visits to the eye doctor for comprehensive eye exams are an important part of taking care of your eyes. But it's also important to know what you can expect to pay for these services. Extended health benefits from an employer often provide some coverage. And if you're under 20, over 64, or have specific conditions, OHIP provides eye exam coverage.
There are a few eye diseases or conditions like glaucoma or cataracts that can develop with little to no symptoms in the early stages. If a person is between the ages of 20 and 64, these conditions can grant them eye exam coverage through OHIP. But they won't necessarily be able to apply for coverage until they get an eye exam that diagnoses a covered condition.
Does OHIP Cover Eye Exams?
Let's take a quick look at what OHIP is. OHIP is the Ontario Health Insurance Plan. This provincial insurance plan covers a variety of medical services. There are several requirements to qualify for the plan, like any other provincial health plan in Canada.
Once you've applied and been approved for coverage, you'll get an Ontario Health Card. You can show this to get approved healthcare services without paying out of pocket for covered services.
What Does OHIP Cover for Eye Care?
Your OHIP coverage includes 1 comprehensive eye examination annually in addition to minor assessments as long as you are under 20 or over 64. But you may still qualify for eye exam coverage if you fall within the excluded age category.
Adults between 20–64 can obtain coverage for 1 annual exam and follow-up exams related to 1 or more of the following conditions:
Diabetes mellitus
Glaucoma
Cataracts
Retinal disease
Amblyopia
Visual field defects
Corneal disease
Strabismus
Recurrent uveitis
Optic pathway disease
You'll also qualify for additional eye care if you are part of the Ontario Disability Support Program or Ontario Works.
Changes for OHIP Coverage Effective September 1st, 2023
Effective September 1, 2023.
1 – Children and young adults under 20 years will not be affected by these changes and will be allowed by OHIP one full exam annually and partial exams as required
2 – Adults between the ages of 20 to 64 years with the specific conditions that allow seniors annual eye exams ( ie . diabetes , glaucoma , macular degeneration etc ) will also be allowed by OHIP one full exam annually and up to two partials in between ,
3 – Seniors aged 65 years and older with eligible medical conditions affecting their eyes, such as macular degeneration, glaucoma or diabetes, will be covered by OHIP for 1 eye exam every 12 months.
Other seniors without eligible eye conditions can receive 1 eye exam through OHIP every 18 months.
Both groups of seniors will have access to 2 minor follow-up assessments in addition to their eye exam.
Eye exam eligibility for certain conditions and tests will also be changing on September 1, including:
Amblyopia and strabismus: Adults 20–64 with a sudden onset of strabismus will continue to be insured. For complications and acute concerns, adults can continue to seek help from their primary care provider. Appointments to monitor children with these conditions will also be covered.
Diabetes: Optometrists can assess and verify if a patient has diabetes to be eligible for an insured eye exam.
Cataracts: Eye exams will be insured for adults with clinically significant decreased vision due to cataracts that impact their daily life or for a surgery referral.
Uveitis: OHIP-insured eye exams will be available for anyone with currently inflamed uveitis.
Retinal eye disease, corneal disease and optic pathway disease: Individuals with active cases of these conditions will be insured.
Visual field assessments: Anyone who benefits from these tests or requires regular ocular drug toxicity screening will be insured for an assessment.
How Often Should You Get an Eye Exam?
Whether your eye exams are covered by OHIP or not, you may be wondering what the big deal is anyway. Your vision seems good, so why do you even need an eye exam? The truth is that eye exams are meant for much more than just checking how well you can see, although this is a part of them too.
An eye exam is an essential component of maintaining optimal eye health and addressing various visual concerns. Regular visits to an eye doctor are recommended to ensure a comprehensive assessment and early detection of any potential issues. However, there are specific circumstances that may warrant an immediate consultation with an eye doctor. These include health concerns that may impact ocular health, such as systemic conditions like diabetes or hypertension, as well as eye injuries resulting from accidents or trauma.
Additionally, patients experiencing vision-related symptoms such as blurred vision, double vision, eye strain, or difficulty focusing should promptly seek an eye exam to identify and address any underlying visual abnormalities. By seeking timely and professional eye care, individuals can receive accurate diagnoses, personalized treatment plans, and the necessary interventions to safeguard their eye health and optimize visual acuity.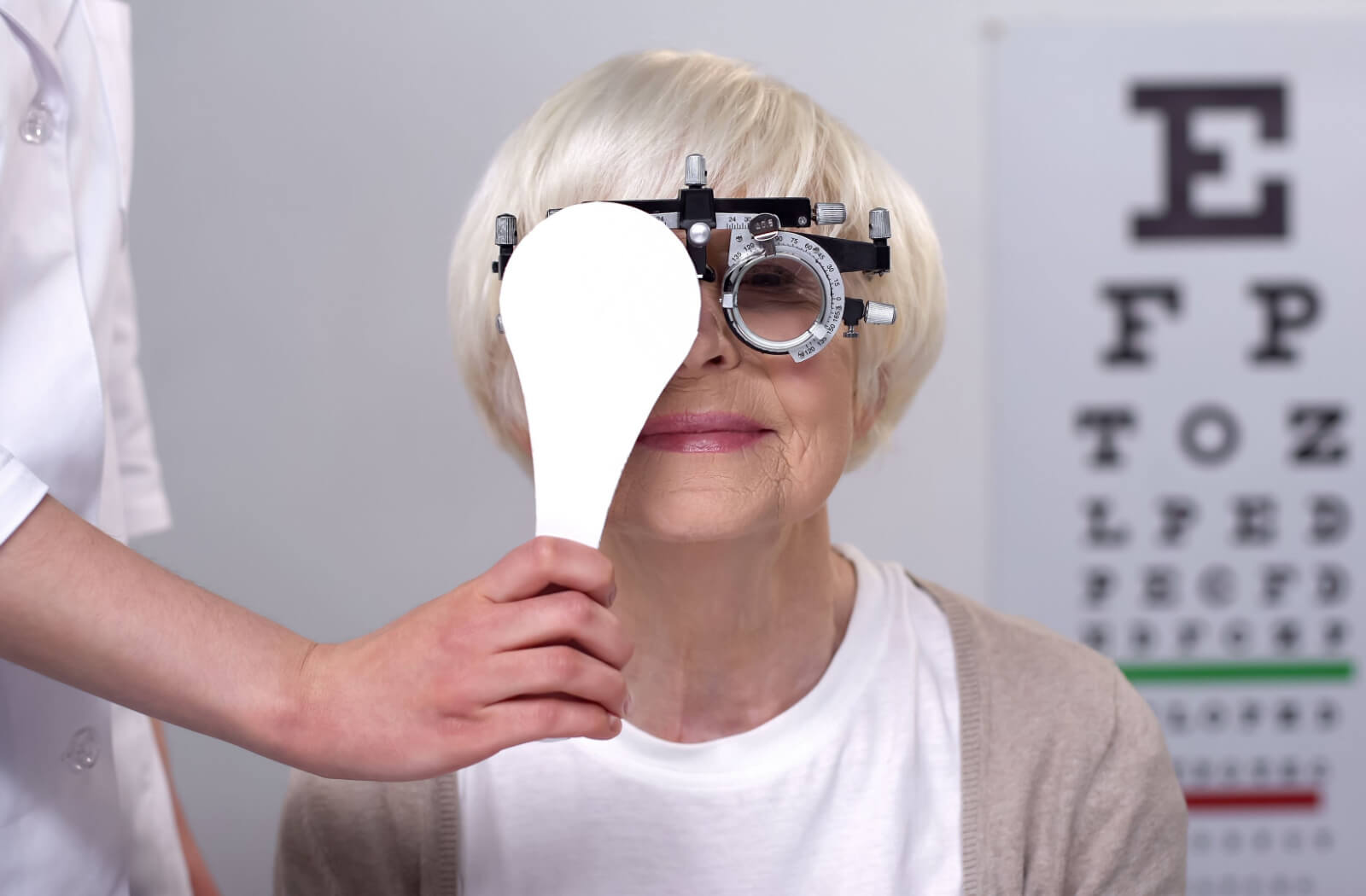 How Long Does an Eye Exam Take?
From one scheduled engagement to the subsequent, the dynamics of your ocular condition can undergo alterations. Consequently, your eye examination will be meticulously tailored to suit the unique characteristics of your eyes, thereby resulting in variations in appointment duration compared to previous visits.
The comprehensive nature of these eye exams mandates a time frame ranging from 20 to 60 minutes. Various factors come into play when determining the duration of your eye examination, including the presence of any recent eye trauma or injury, pre-existing ocular conditions or an elevated susceptibility to eye diseases, the necessity for eye dilation as an integral part of the examination, any discernible changes in vision or new indicators of ocular abnormalities, as well as your status as a new patient seeking consultation with your optometrist for the first time.
By virtue of their comprehensive nature, these eye exams are instrumental in ensuring that your ocular health requirements are duly addressed during each and every appointment.
What Does an Optometrist Check During an Eye Exam?
There isn't a one-size-fits-all answer to what your eye doctor is checking during an eye exam. It can vary based on your overall health, family history, and how often you get an eye exam. For example, if it's been 5 years since your last exam, your eye doctor might perform additional testing that they wouldn't necessarily need to if they saw you last year.
Visual Acuity
Your visual acuity is how well your eyes can focus on an object. This is a major factor in how clearly you can see things at a distance. Visual acuity is displayed as a measurement, such as 20/20 or 20/40.
A common way that your eye doctor tests your visual acuity is with an eye chart. They'll ask you to read letters on a chart that get smaller and smaller. A visual acuity test can also be combined with refraction testing, where your optometrist can determine if you have any refractive errors like myopia or astigmatism.
Overall Eye Health
Your eye doctor will also check your overall eye health during a comprehensive eye exam in addition to checking how clearly you can see. Several eye diseases or conditions may not present with any symptoms early on. Regular eye exams give your eye doctor a chance to detect them early and come up with a treatment plan.
A few of the eye diseases your optometrist can detect during an exam include:
Cataracts
Age-Related Macular Degeneration (AMD)
Diabetic Retinopathy
Glaucoma
Retinal Detachment
Diabetes
Cancer
Family & Personal History
Your eye doctor will also typically ask several questions surrounding your medical history and family history. Some diseases—glaucoma or AMD, for example—have a strong genetic susceptibility, so it's important that your optometrist knows if there is a family history of these conditions.
Once you've had an initial comprehensive exam with your eye doctor, they may ask fewer questions because they typically keep a record of your information. It's important to let them know if anything changes or if you remember new information.
Book Your Next Exam with Us
At Stoney Creek Optometry we understand and believe in the importance of regular visits to see the eye doctor. That's why we partner with many different third-party insurance companies in addition to OHIP. Plus, our fees are lower than the Ontario Association of Optometrists fee guide to help make eye care affordable and accessible.Call us today to request an appointment if you're due for your next exam.